Water Consumption Visualization
An interactive installation controlled by Arduino.
Achieved Best Art Project in the 2023 Queen's University Creative Computing Showcase
View Research Report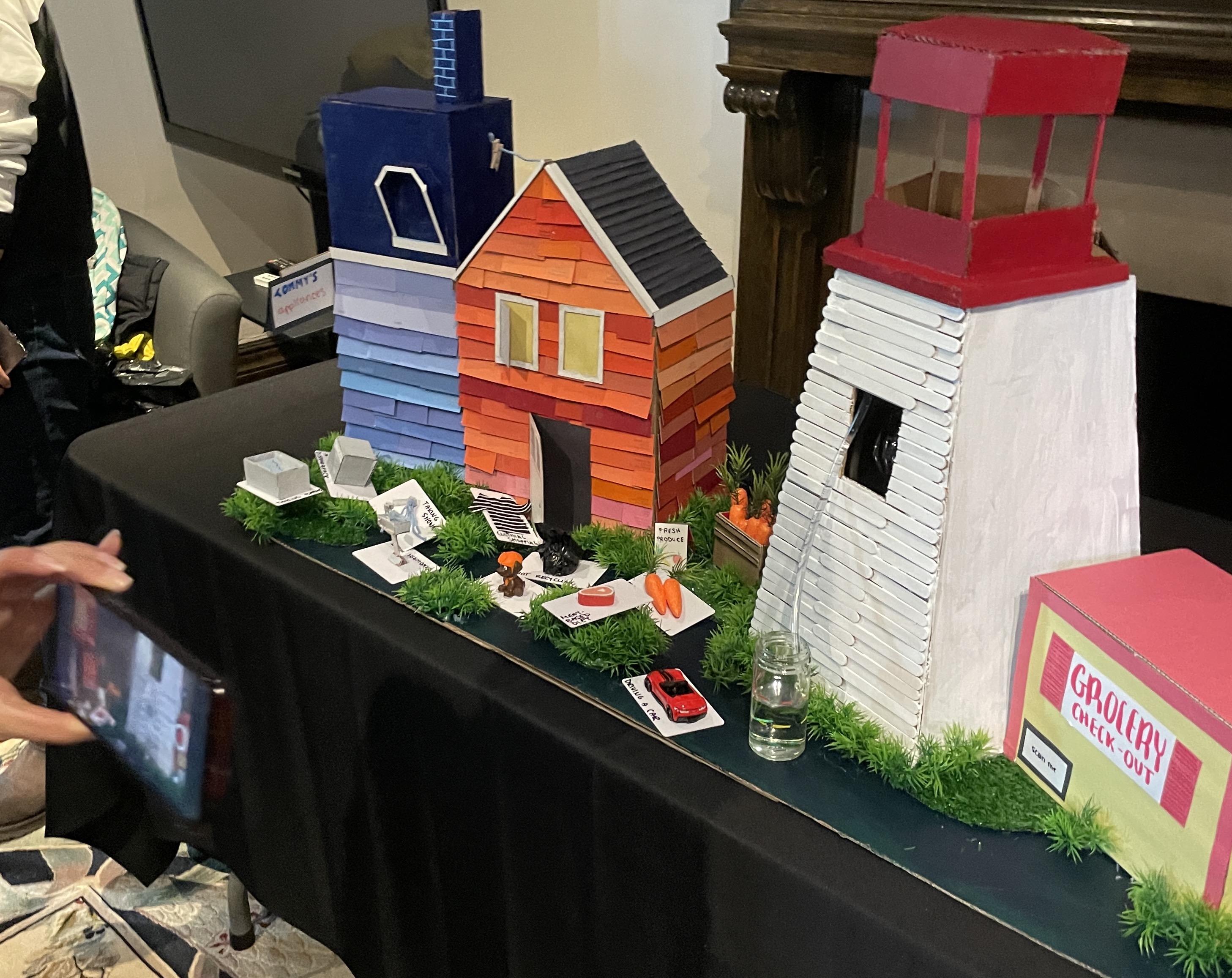 For our project, we were interested in the impacts that Human Computer Interaction (HCI) can have on the current global climate crisis.
The goal of this art installation is to raise awareness of how individuals' personal consumption of water affects the climate through an engaging and interactive experience. This installation will work to make users question, 'how can I make small improvements in my life to waste less water?', and 'what else causes extreme water wastage through its production and usage?'.